Management Ethos
Protherm Systems management are committed to deliver products and services in conformance to customer specifications and the applicable quality standards. Protherm Systems management are also committed to providing best value to their customers and to do all possible to meet customer delivery time requirements. Protherm Systems management are committed to ensuring that all business is conducted with integrity and to the highest professional standards.
Management & Technical Personnel
Willem Honiball: General Manager

Willem Honiball holds a MEng degree in mechanical engineering as well as an MBA degree from Stellenbosch University, where his thesis was in the field of heat exchanger. Willem is registered as a professional engineer. Willem has more than 20 years of experience in the pressure vessel and heat exchanger engineering industry. Prior to Willem joining Protherm Systems in 2008, he
has worked for GEA Aircooled Systems, SAPPI Ngodwana, DB Thermal and Murray &
Roberts/SNC Lavalin joint venture on the Pebble Bed Modular Reactor project.
Since joining Protherm Systems in 2008, Willem's prime responsibility has been as Contracts Manager where his work involves the mechanical design of vessels and heat exchangers and management of contracts for heat exchanger manufacture and project implementation.
Accordingly, Willem has had considerable onsite experience on various projects throughout Africa.
Willem Honiball is also responsible for Protherm Systems workshop.
Michelle Naidu: Financial and Administration Director:
Michelle Naidu holds a B.Comm degree in accounting and joined Protherm Systems in 2001. Michelle is responsible for the company financials, including the company accounting functions, debtors and creditors administration, taxation compliance and returns, as well the shipping and transport, spares and HR functions. Michelle also attends to all commercial issues relating to tender submissions and contracts entered into by Protherm Systems.
Leon Koekemoer: Lead Process Engineer / Director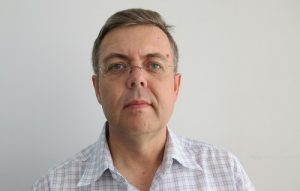 Dr Leon Koekemoer graduated from North-West University (previously known as the Potchefstroom University for Christian Higher Education) in 1994 with a B.Eng in Chemical Engineering. He continued to complete his M.Eng and Ph.D. at the same University, where he was also appointed as a Senior Lecturer in 1998. During this time Leon received the Gencor bronze medal (1997) for the best Masters degree in the Faculties of Natural Sciences, Engineering and Pharmacy. He also received the Verka-award (1999 & 2002) for teaching excellence. During this time he was responsible for the revision of the Process Control course to use dynamic simulations instead of Laplace transforms and to move the focus of the course from mathematics to industrial applications. In 2005 Leon joined Mass and Heat Transfer Technology, where he was involved in the design and construction of distillation and heat exchange equipment and plants that focuses on distillation and heat exchange. During this time he was involved in process design, mechanical design
(ASME VIII div 1), project management, procurement, instrumentation, process control, commissioning and investigative studies.
In 2012 Leon joined Protherm Systems as Senior Process Engineer and since been instrumental in the upgrade of internal systems and implementation of product standards within the company as well as technical training of personnel and business development.
Siyabonga Ndwandwe : Process Engineer
Siyabonga Ndwandwe holds a degree in chemical engineering from University of the Witwatersrand and a Post-Graduate Diploma in Business Administration (PDBA), general management, from Gordon Institute of Business (GIBS) University of Pretoria. and He is currently completing his MBA studies also with Wits Business School.
Siya has had several years working experience in the design, selection and construction of heat exchangers, distillation columns and various other process equipment. Over the years he has received training in various product applications including amongst others the design of heat exchangers, pressure vessels, process vacuum systems, column trays selection, pumps selection etc.
Prior to joining Protherm Systems in the beginning of 2018, Siya has worked for Zonke Engineering where he was involved in various Sasol projects. Siya's responsibilities were around engineering design, project execution, contract management, plant support / trouble shooting and commissioning. During his time at Zonke Engineering Siya designed and was involved with the supply of various process engineering equipment to petrochemical, mining, refrigeration industries.
Rodney Mokoena: Internal Sales, Spares & Plate Heat Exchanger Support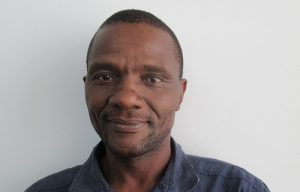 Rodney Mokeona joined Protherm Systems in 2005 as workshop technical assistant involved with the assembly and maintenance of plate heat exchangers, in Protherm Systems' and also for equipment service at sites. Having had several years of experience in the manufacture and assembly of plate heat exchangers, Rodney took on the responsibility of the internal sales function. In this position he does quotations for plate heat exchangers and spare parts for our many clients and for ensuring adequate stock holding of heat exchanger components for manufacture and assembly and also for supply of spare parts.
PROTHERM SYSTEMS' DIRECTORS
Lawrence Fienberg
Lawrence Fienberg holds a degree in chemical engineering from the University of Natal and is a registered professional engineer. He has also undertaken various management and product application courses. Lawrence was previously employed by APV Kestner where he worked for 17 years. He held the position of Engineering and Technical Director before founding Protherm Systems in 1987. During his career at APV Kestner Lawrence was trained in the UK & Europe in evaporation and Dryer technology and design. He has subsequently been responsible for the design, installation and commissioning of many evaporators and other chemical plant and equipment under the auspices of APV and then with Protherm Systems.
Lawrence Fienberg whilst being semi-retired still retains a significant interest in the company and remains involved with Protherm Systems as director of the company and also as a consultant, being domiciled in Johannesburg.
Jonathan Peirson
Jon Peirson holds a degree in chemical engineering from the University of Surrey and was first employed in Courtaulds (UK) chemical engineering department. During his career in South Africa, Jon has worked for the Anglo American Corporation on gold plants and was involved with pilot plant work as 00well as investigations on base metals and diamond plant installations. He then moved to National Chemical Products where he undertook trouble-shooting and project assignments. Thereafter he worked at Holland Electro Chemicals on carbide production and the manufacture of acetylene based chemicals. During his time at HECI, Jon was site engineer for a large expansion project. Jon then moved into the equipment supply and contracting business, taking up employment at Process Plant (Pty) Ltd where he was involved in the design, contracting and commissioning of crystallisers and other chemical plant. Thereafter Jon worked at APV Kestner with Lawrence Fienberg before
joining him at Protherm Systems in 1987 shortly after the company was founded. Jon is an expert in the design and engineering of heat exchangers and thermal systems and has been responsible for many successful plant installations.
Jon Peirson whilst being semi-retired still retains a significant interest in the company and remains involved with Protherm Systems as director of the company and also as a consultant form his base in England. Jon also undertakes for site assignments outside of Africa for consultation and commissioning.
Michelle Naidu
Michelle Naidu being primarily responsible for Financial and Administration functions is a director of Protherm Systems – as has been outlined above.